Description
Limited 180gm vinyl LP pressing. Digitally remastered edition
Tracklisting:
Rock Brigade
Hello America
Sorrow Is A Woman
It Could Be You
Satellite
When The Walls Came Tumbling Down
Wasted
Rocks Off
It Don'T Matter
Answer To The Master
Overture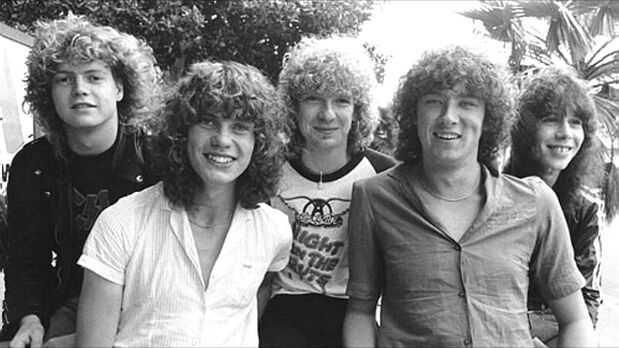 On Through the Night is the debut studio album by the English heavy metal band Def Leppard, released on 14 March 1980. The album was produced by Tom Allom. It charted at No. 15 on the UK Albums Chart and No. 51 on the Billboard 200. The album features re-recorded versions of "Rocks Off" and "Overture", tracks from the band's original independently released EP, The Def Leppard E.P. Other tracks are re-recorded versions of early demos, some of which later appeared on the 2020 box set The Early Years 79–81. The album was certified gold by the RIAA on 18 November 1983 and platinum on 9 May 1989.
"Wasted", "Hello America" and "Rock Brigade" were released as singles. However, the version of "Wasted" that appears on the single is a different recording from that of the LP, as is its B-side, "Hello America".
The spoken word intro to "When the Walls Came Tumbling Down" was performed by Dave Cousins of Strawbs fame, although Joe Elliott had done the spoken portion in earlier live performances and demo recordings that showed up on some early bootlegs. In his biography, Cousins claims that he did his best Laurence Olivier impersonation for the song's intro.