Description
This is a pre-order item shipping to you on or near June, 2020
Trackilisting:
Side A: Arrow Of Time
Side B: Nuclear Eclipse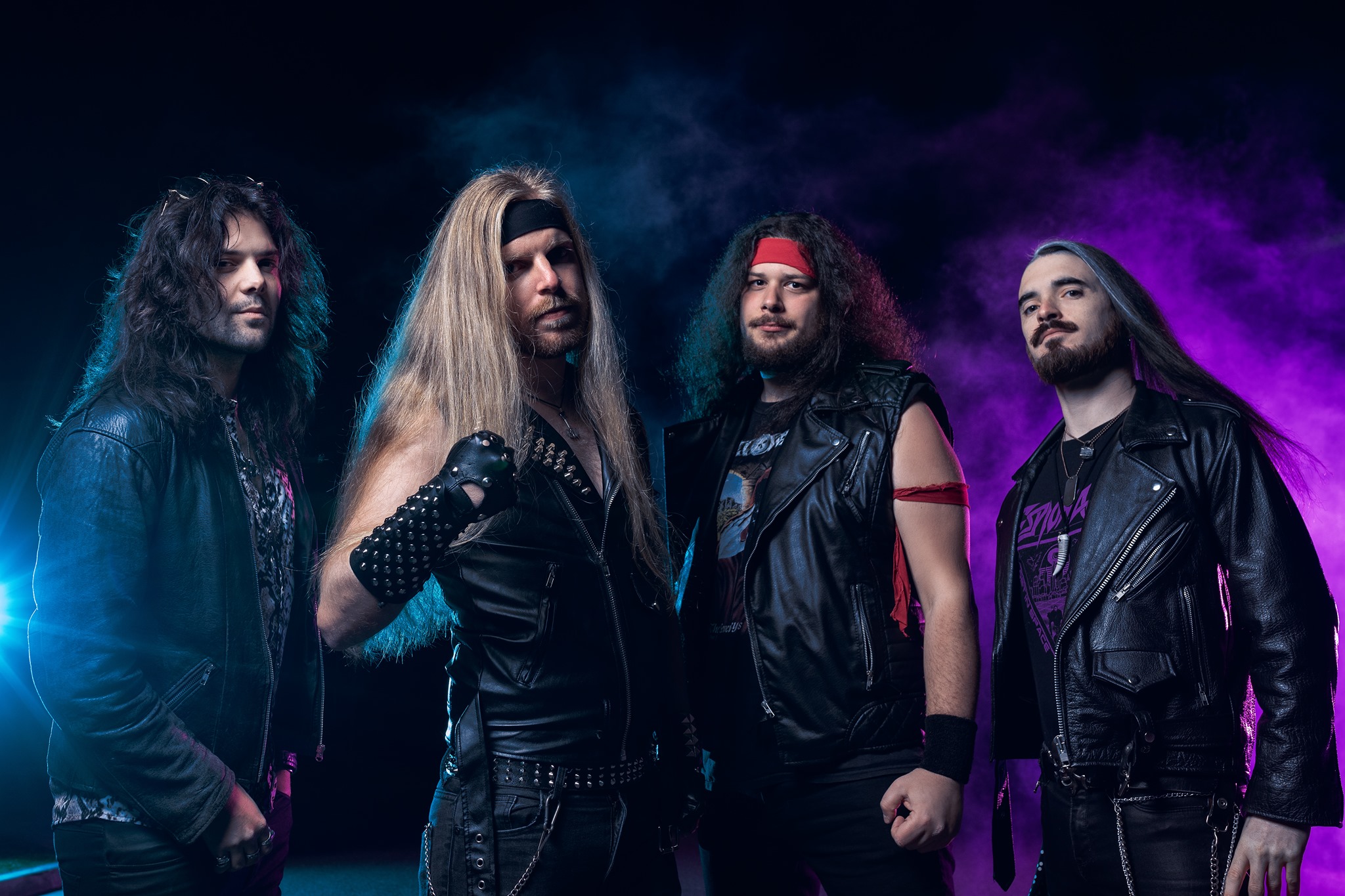 Espionage is a heavy metal band based in Melbourne, Australia that formed in early 2014 and has since been taking the Australian metal community by storm, ready and hellbent on taking on the rest of the world with their unique brand of electrifying metal music.
Espionage have played shows in Australia extensively over the years, appearing at many festivals and touring in support of their widely acclaimed independent releases 'Wings of Thunder' (2016) and the full-length debut 'Digital Dystopia' (2018).
The band are best known for their energetic live shows, with high soaring vocals and twin guitar harmonies that are reminiscent of the glory days of heavy metal music in the 1980s. Taking influence from and combining traditional heavy metal, speed metal and power metal styles, Espionage have been described as "a breath of fresh air in a scene saturated with death metal and thrash metal bands" by Metal Obsession.net.
Espionage independently released their debut full-length album 'Digital Dystopia' in June 2018. The release was followed by the band's third Australian tour, and was soon after picked up by Hellion Records for distribution in Germany and other European countries.
Making their live debut at 2014's sold out Legions of Steel Festival, an event organised by the band's founder and lead guitarist Denis Sudzuka, they have since shared the stage with international bands such as Dragonland (SWE), Ensiferum (FIN), Loudness (JAP), Marty Friedman (ex-Megadeth) and legendary Australian metal veterans such as LORD (ex-Dungeon), Vanishing Point, Black Majesty, Eyefear and Pegazus.
Espionage toured Europe for the first time in July 2019, with a special appearance met to thunderous reception at the long-running Headbangers Open Air Festival in Germany, playing alongside bands such as Queensrÿche, Exciter, Sanctuary, Heir Apparent and Blaze Bayley (ex-Iron Maiden).
Espionage is:
Andrew 'Frosty' Morris – Lead Vocals/Bass
Denis Sudzuka – Guitar/Backing Vocals
Alex Richmond – Guitar/Backing Vocals
James 'Shelvo' Shelverton – Drums